The Lake in the Hills Sanitary District
---
Mission Statement
The mission of the Lake in the Hills Sanitary District is to protect public health, protect the natural environment, maintain public trust and assist other units of local government in achieving prosperity. We accomplish this by efficiently collecting wastewater and providing treatment that exceeds the IEPA permit requirements while retaining and developing qualified staff and exceeding present community needs while planning for the future.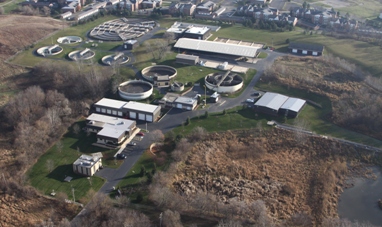 WATER SHUTOFF AND LATE FEE SUSPENSION
Effective March 24, 2020 all District water shutoffs and late fees will be temporarily suspended until further notice.
Sewer bills can be paid online (www.paymentservicenetwork.com) or dropped at our drop box located at 515 Plum Street or at Village Hall drop box located at 600 Harvest Gate. Both First National Bank locations, as well as Home State Bank and Illinois State Bank may also be utilized as drop off locations.